Anyone who has ever received fresh-cut flowers or flower bouquets will be able to relate to many of these common issues that choosing faux flowers addresses. Here are a few of the reasons that Petals silk flowers make excellent gifts.
1. Aller

gy-free
If you or someone you know suffers from allergies, silk flower arrangements are the best alternative for the same natural beauty. This is a considerate alternative to fresh-cut flowers without worrying it will trigger an allergic reaction.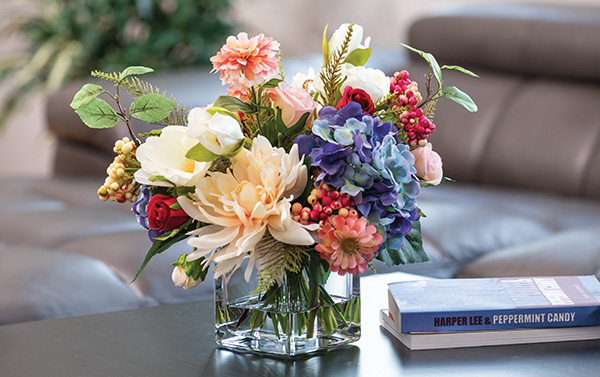 Dahlia, Hydrangea & Berries Silk Flower Centerpiece
2. Non-Toxic
Some house plants and flowers can be toxic when ingested by pets. Faux flowers provide a safer alternative for your furry friends while inviting the natural beauty of flowers and plants into your home decor.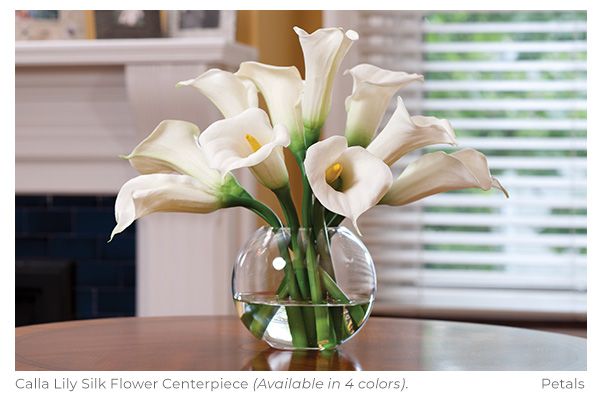 3. No Maintenance
After gifting a bouquet of flowers, it takes a lot of care and maintenance to keep them from wilting and staying alive, which can feel more like a burden than a gift. With faux flowers, you never need to worry about watering, trimming, or maintaining your plants to keep them looking naturally beautiful.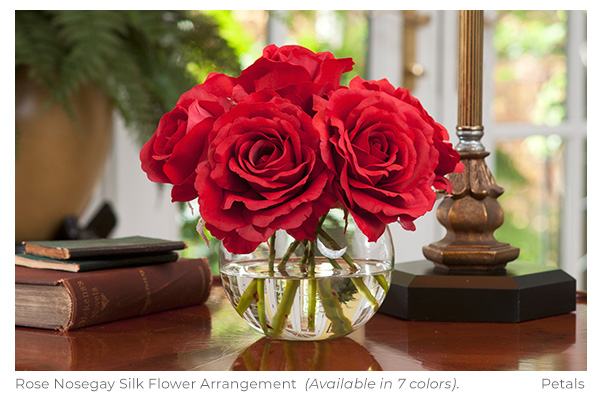 4. No Pesticides - No Pests!
Since our silk arrangements are crafted and not grown, they do not require pesticides to stay alive or attract pests. This makes the most natural choice for interior decorating homes and offices.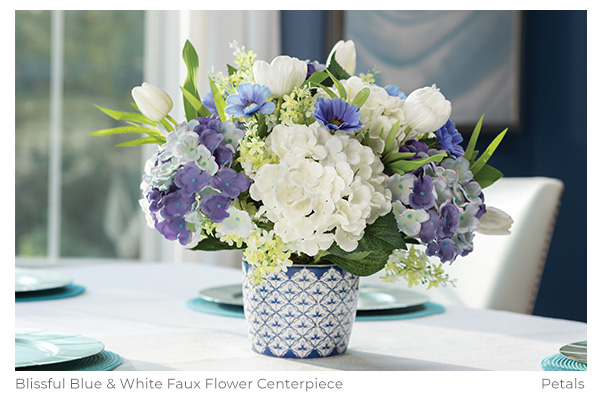 5. Green Alternative to Greenery
Did you know 75% of fresh-cut flowers are imported and transported by airfreight? Petals arrangements are designed and shipped domestically, reducing our carbon footprint. Our artificial arrangements also will not produce methane in landfills, where fresh-cut flowers and plant waste do not naturally break down in modern landfills unless composted separately.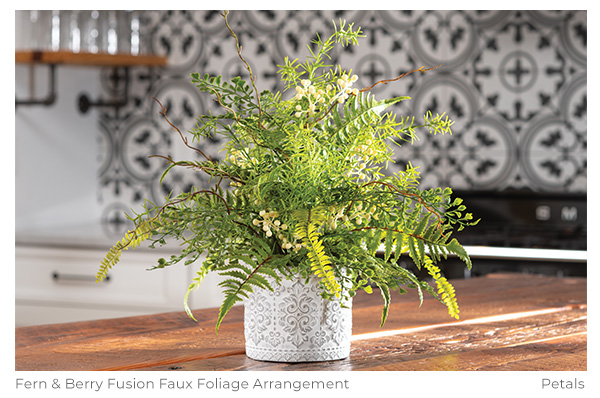 These are just a few benefits of purchasing high-quality silk flowers, but continue reading our list of 21 benefits of your artificial flower arrangements when you purchase at Petals.
Have other gifting benefits that we missed? Connect with us on Instagram or Facebook and send us a comment or message about the benefits you've discovered of gifting faux floral arrangements.
Brighten Someone's Day With Our Best-Selling and "Most Loved" Florals, Plants & Trees.